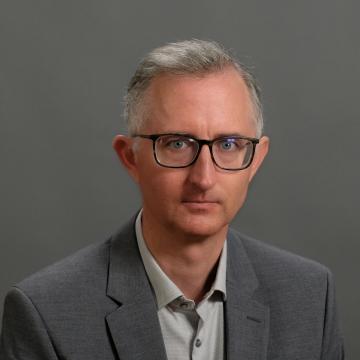 Department of Art History
Prof. Matej Klemenčič
Matej Klemenčič (b. 1971, Ljubljana) received his Ph.D. in Art History at the University of Ljubljana (2000), where he has been teaching undergraduate and graduate courses in Early Modern art since 2001. He chaired the Department of Art History for two terms (2008–2012) and was appointed as full professor in 2014. From 2007 to 2012 he was also the chair of the Slovenian Association of Art Historians. During his doctoral studies he was a fellow of the Roberto Longhi Foundation in Florence in 1998/99 and a resident scholar at the Bogliasco Foundation in 2000.
Prof. Klemenčič published and lectured extensively on various aspects of Baroque art and architecture in Central Europe, Venice, and the Veneto, with particular emphasis on Venetian sculptors of the 17th and 18th centuries (e. g. Enrico Merengo, Pietro Baratta, Giovanni Bonazza, Antonio Corradini, Francesco Robba, Giovanni Marchiori). He curated three exhibitions for the National Gallery of Slovenia (on Francesco Robba in 1998 and 2010 and on Almanach and painting in the second half of the 17th century in Carniola in 2005). His other research interests include Late Gothic architecture in Central Europe and the historiography of art history.
See also: https://uni-lj.academia.edu/MatejKlemen%C4%8Di%C4%8D
and – for the full bibliography – http://splet02.izum.si/cobiss/BibPersonal.jsp?init=t&lang=eng&code=15861.